The other day, a staff member at Nassau Community College in New York was surprised to notice two orphaned baby geese wandering the halls of a campus building.
The concerned staff member put the geese in a box while he figured out what to do. Eventually, after a few phone calls, the wayward goslings were in the expert hands of local wildlife rehabber Karenlynn Stracher.
Stracher knew she had to find these babies a new family — and fast.
"The longer goslings are in the care of a human, the greater the risk they will imprint on the wrong species, and then an adoption is impossible," Stracher told The Dodo.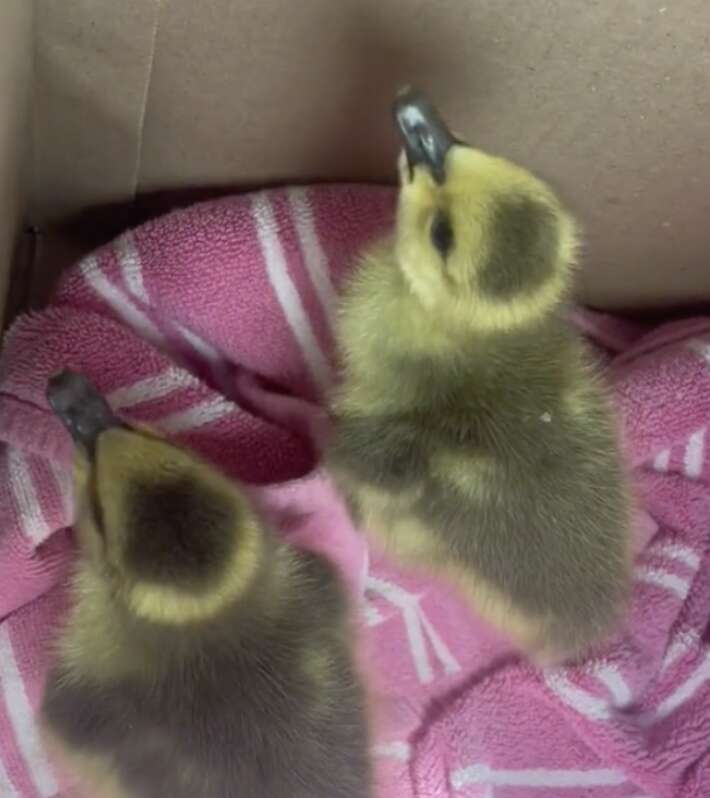 Stracher knew that mother geese will often accept orphaned babies into their families. She took the chicks to a nearby pond and began looking for a good match. Eventually, she found the perfect goose family wandering near the edge of the water.
Stracher had to act swiftly. She quickly got the attention of the mother goose, showing her the first baby chick in her hand. Once it was clear the mother had noticed, she put the chick on the ground and hoped for the best.
The baby seemed thrilled to have found a parent and began following the mother goose toward the pond. Stracher then repeated the same process with the second baby chick.
Stracher held her breath as she watched the chicks begin to mingle with their potential parents. Soon, the father goose started hissing at Stracher to get away. This was a great sign — it meant that he was protecting the new babies and that he viewed them as his own. Stracher was thrilled.
"No matter how many times I do this, the minute I realize that the new parents accept, [I'm] filled with a rush of emotions — excitement, joy, relief, pride," Stracher said.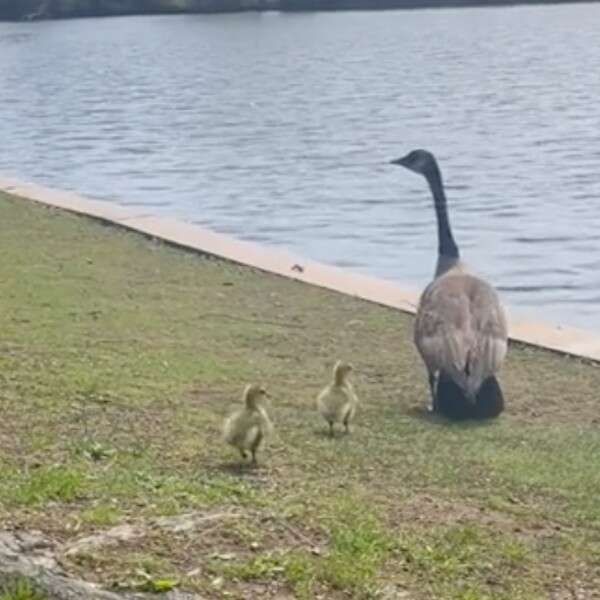 In no time, the parents were leading their adopted chicks toward the pond, ushering the pair into a group of their new siblings waiting for them in the water.
The newly adopted babies jumped right in, so happy to be accepted. Within moments, it was difficult to tell which chicks were part of the original group and which had been adopted — they were all just one big, happy family.