Kristine Malone was standing on a train platform in New York City when she heard a desperate cry echo from the tracks below.
She scanned the rails and gravel, but didn't see anything at first. Then, her eyes narrowed in on a small clump of orange fur pressed against a stone wall.
The small clump of fur looked up at her and let out another impassioned yelp.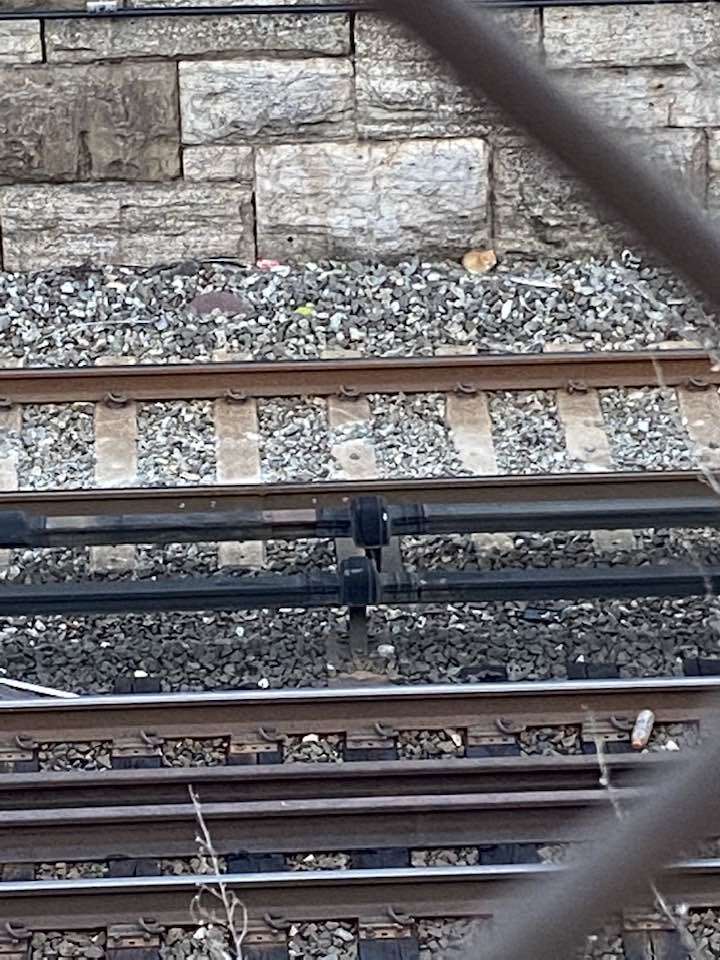 Malone knew that time was of the essence, so she made an emergency post on social media looking for help. That's when John Debacker, vice president of Long Island Cat/Kitten Solution, Inc., stepped in.
He knew the rescue would be difficult, but as soon as Debacker got to the train station, he ran into more obstacles than he'd initially anticipated.
"It was tricky getting to the kitten because he was down in the tracks," Debacker told The Dodo. "We were trying to figure out how to get to the kitten from street level, but we couldn't do that without putting ourselves in danger."