The other morning, at about 2:30, a homeowner in Santa Cruz, California, was stirred from her slumber by some odd noises around her house. At first, she thought it was just the wind
jostling things about outside, so she drifted back off to sleep.
But then she heard a loud crash, jolting her awake.
Someone was in her house.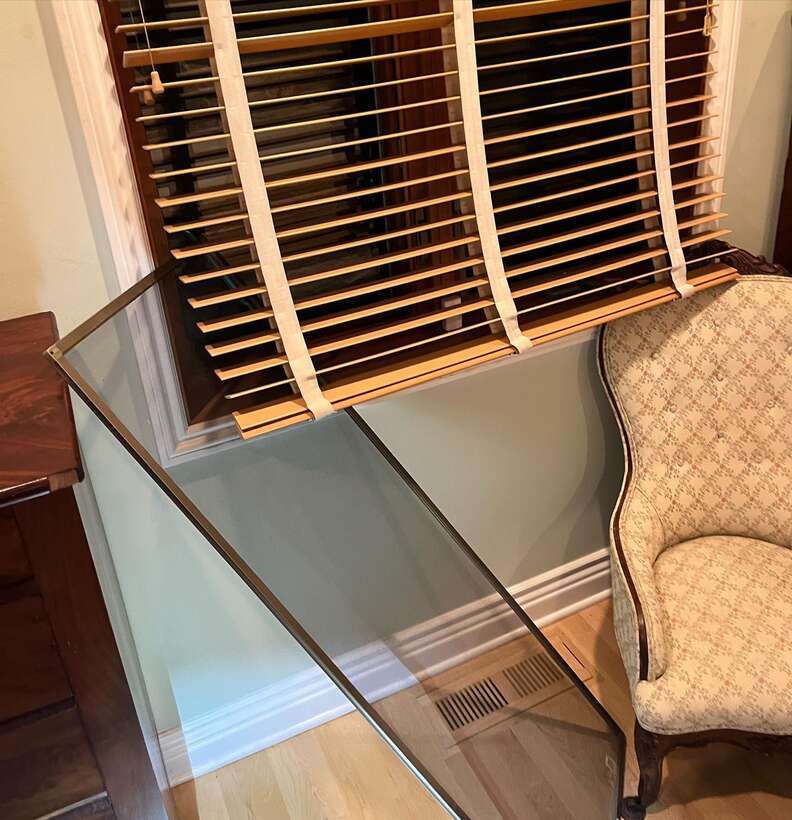 Turning on the lights, the homeowner realized that her home had been ransacked. The intruders had knocked over chairs, potted plants and even paintings on the walls.
They'd made a real mess.
Turns out, the trespassers were a pair of local raccoons — a mother and her adolescent kid. They'd apparently gained entrance to the home via a dog door before clumsily exploring the space.Realizing they'd been spotted, the mother raccoon bolted outside. Her son, meanwhile, decided to stick around.This troublemaker turned out to be actually quite adorable
sure of how to get the rowdy young raccoon to move along, the homeowner called Dan Burton, owner of Urban Trapping Wildlife Control. Soon, he was at her door to help."We were walking through her house, and there's stuff all knocked over," Burton told The Dodo. "We get to the bedroom where the raccoon was, and it looked like someone had thrown a total tantrum. It was something else."
Fortunately, Burton was able to capture the raccoon without incident.
"We were able to carry him out where his mom was and then let him go," he said. "I'm sure he reunited with his mom."