To most, this might look like a run-of-the-mill dumpster — a place to keep waste and trash out of sight and out of mind. But to others, often furry locals, it's a one-stop shop containing free-to-grab snacks.
As one hungry animal in New Hampshire learned recently, however, the dumpster's allure can sometimes come with a catch.
This week, paramedics from Peterborough Fire and Rescue were alerted to an unusual situation. There, emerging form a small hole near the bottom of a dumpster behind a building, someone had spotted a pudgy little face.
"When we got the call, I was a little curious what we were actually going to find," paramedic Tim Quinn told The Dodo. "When we got there, I was pretty shocked."
The animal, a squirrel, had managed to squeeze his chubby cheeks and ears through the hole on the way out of the dumpster — but, unfortunately, nothing more.
03:03
Evidently unable to back out from the hole to seek another exit, the squirrel was thoroughly stuck.
It was a tough lesson to learn, no doubt, but not one that should cost him his life.
So, with that, Quinn and his partners got down to work.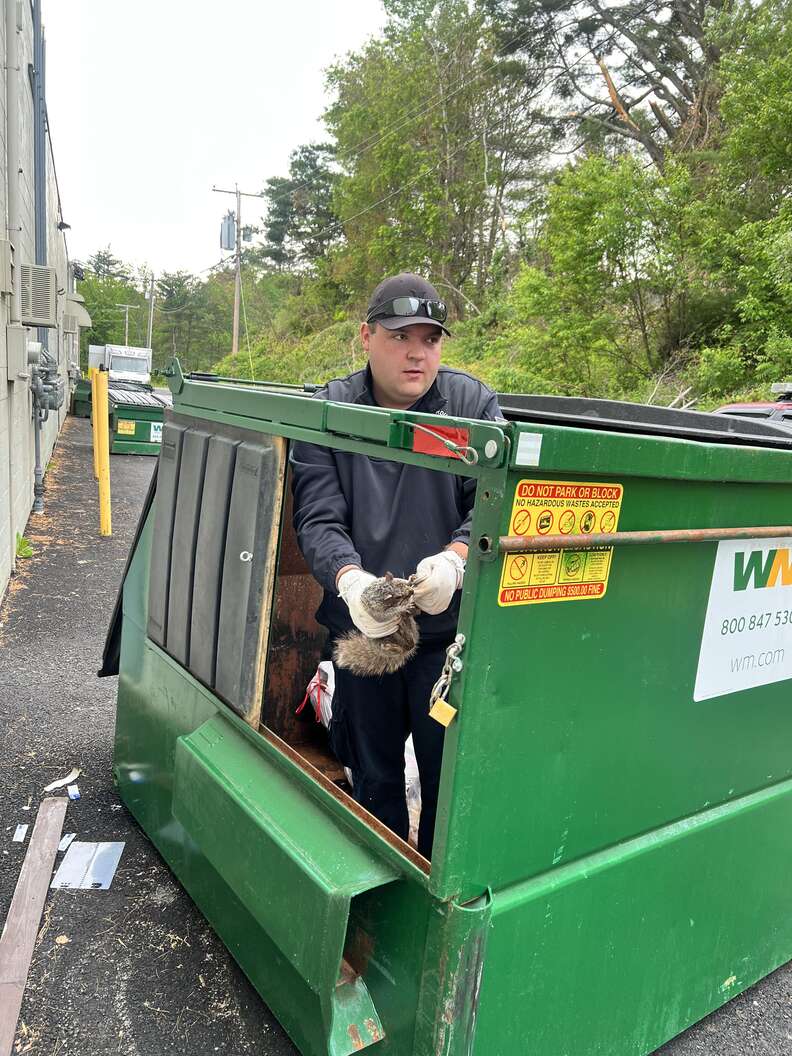 "Getting the squirrel out was actually pretty difficult!" Quinn said. "We ended up having to use some sterile lubricant that we have on the ambulance. After that, we were slowly able to work his head back through the hole."
It took some effort, but the dumpster-diving squirrel was finally freed.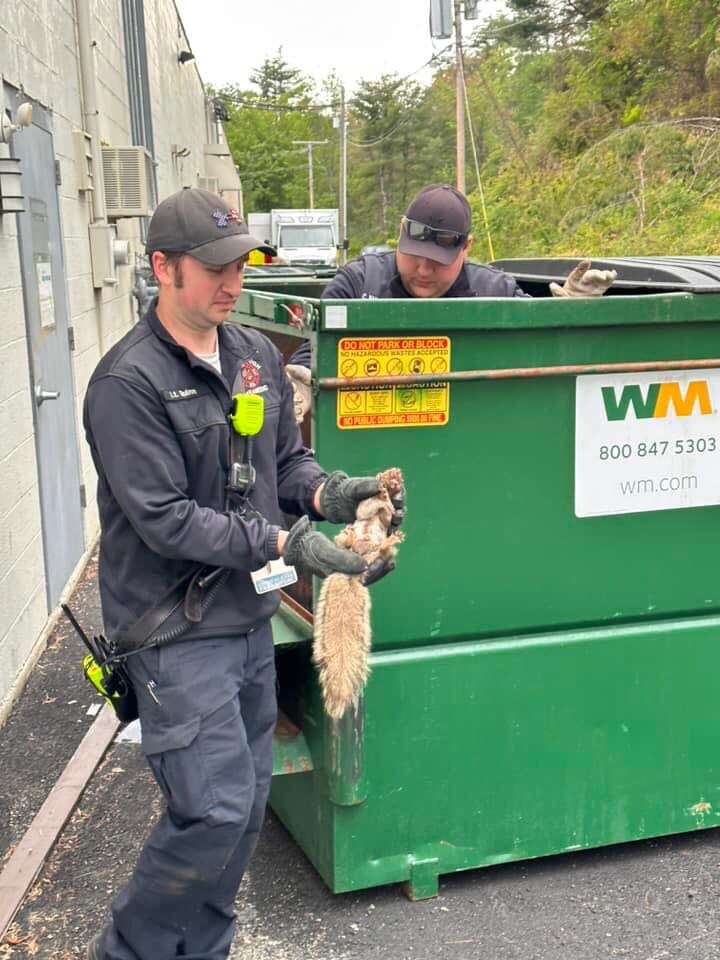 The squirrel appeared to be somewhat agitated about the whole/hole ordeal, but was fortunately without any serious injury.
"We released the squirrel into the woods behind the shops, and he ran right off," Quinn said. "The crew and myself were happy to help the little guy."
Though it was, admittedly, an unusual call for Quinn and his crew to attend to, it was nevertheless worth their time and effort to save a life.
"People often call fire departments with an array of problems they need help with, and many aren't your typical fire or medical emergency," Quinn said. "This is just one example of that."

Want more animals?
Get a daily dose of uplifting animal stories straight to your inbox
Subscribe
By signing up, I agree to the Terms and Privacy Policy.
Sponsored Content
Apartments For Seniors | SponsoredKarachi: New Senior Apartments (Take A Look At The Prices)
Dental Implants | Search AdsNeed Dental Implants But Have No Money?
Cruise DealsUnsold Cruise Cabins for Seniors (The Cost might surprise you)
Steel & Metal Suppliers | Search AdsAffordable Steel in Your Area
DiscoveryFeedSee What Personalised Content We Have Based on Your Browsing History
Related


Load More