This week, an installation crew from American Plate Glass was out on a job site in New Hampshire when an unexpected "new employee" decided to join their ranks.
He'd shown some admirable initiative, yes — but his work ethic left more than a little to be desired.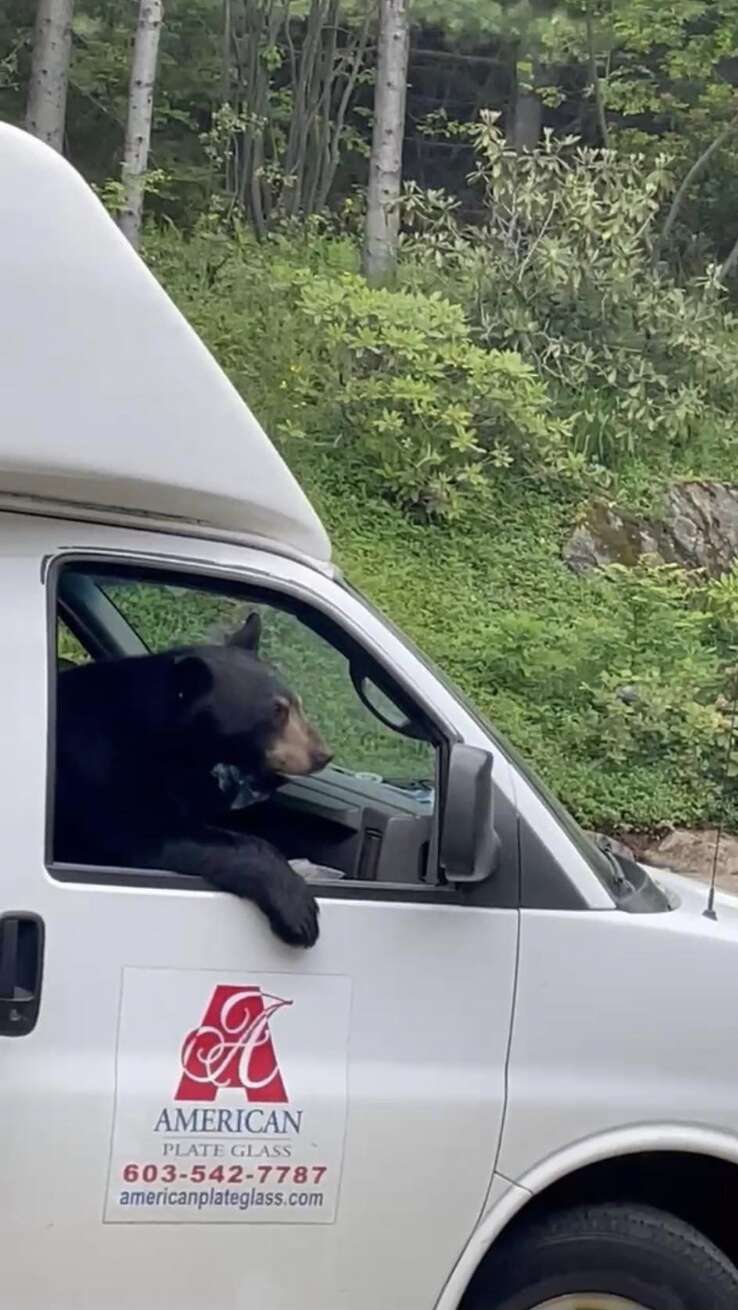 Business owner Mindy Stark Scott was back at the office when she got a FaceTime call from one of her employees at the site. He'd called to let her know that a would-be crew member had commandeered their work vehicle, streaming video of the scene to Scott.
"I say, 'Is that a bear? Is that a freaking bear?'" Scott told The Dodo. "None of us could believe a bear was lounging in the truck."